JEAN M. MCCOY
805 Broadway Street Suite 1000 Vancouver, WA 98660
P: 360-816-2526 F: 360-696-2122
jean.mccoy@landerholm.com
www.landerholm.com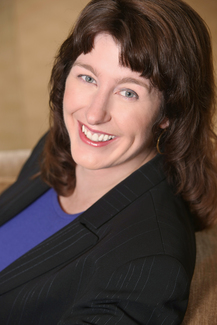 Jean McCoy's practice focus is real estate transactions and conflict resolution, landlord/tenant and creditors' rights. A tough advocate with an easygoing demeanor, she finds that the good relationships she's built within the legal community ultimately help her work efficiently for her clients. She's motivated by the positive impact she sees in her clients' lives when she helps them prevail in a contested case or settle a contentious dispute.
Jean traces her earliest inspiration for pursuing a law career to a childhood fascination with TV's Perry Mason. Now her own inquisitive mind leads her to do factual investigative work to better predict the outcome of contested matters. These days, the stories that inspire her are the real-life experiences of her clients.
Jean went through grade school in Clark County and made sure when she chose her legal career after graduation from law school she was able to practice with the hometown firm that treated her like family.
Want to become a member?
The CCBA offers its members many invaluable benefits like discounted CLEs, increased visibility through our searchable online directory and social networking activities throughout the year. Click here to become a member today!
Register today!