DANA SULLIVAN
921 SW Washington Street Suite 516 Portland, OR 97205
P: 503-974-5023 F: 971-230-0337
dana@baaslaw.com
www.baasemploymentlaw.com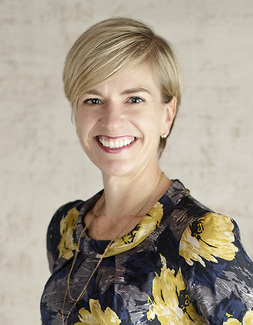 DANA L. SULLIVAN
BUCHANAN ANGELI
ALTSCHUL & SULLIVAN LLP
321 SW 4TH Ave., Ste. 600
Portland, Oregon 97204
503-974-5015 (main)
503-974-5023 (direct)
503-219-6440 (cell)
971-230-0337 (fax)
Dana L. Sullivan has developed an excellent reputation representing individuals in employment and civil rights litigation. She regularly tries discrimination cases in both federal and state court and also devotes a significant part of her practice to advising executives in the negotiation of employment contracts or separation agreements. Dana has been selected for inclusion in Best Lawyers and Super Lawyers has listed her among the top 25 women lawyers in Oregon and among Oregon's top 50 lawyers. Dana is a past president of the Oregon Trial Lawyers Association and is currently the Immediate Past President of the Multnomah Bar Association. She has been selected as a member of the American Board of Trial Advocates, which recognizes experienced trial attorneys who have demonstrated high personal character and a reputation for professionalism.
Dana earned her Bachelor of Arts degree, magna cum laude, from Princeton University and went on to earn a law degree at New York University School of Law.
Dana came to Oregon from New York after graduating from NYU for a clerkship with the Honorable Malcolm Marsh of the United States District Court for the District of Oregon.
Dana's many volunteer activities include service on the Case Intake Committee of Legal Voice, a Seattle-based organization devoted to advancing the rights of women and members of the LGBT community. Dana also serves on the Board of Governors of Girls Inc. of the Pacific Northwest.
Dana is a frequent speaker at continuing legal education programs and has served as a guest lecturer for classes at Portland State University and Lewis & Clark Law School. Recent topics include family leave and disability laws, sexual harassment claims, the basics of litigating an employment case, proving damages, and issues surrounding expert witness testimony.
Want to become a member?
The CCBA offers its members many invaluable benefits like discounted CLEs, increased visibility through our searchable online directory and social networking activities throughout the year. Click here to become a member today!
Register today!