WILLIAM C. DUDLEY
805 Broadway Street Suite 1000 Vancouver, WA 98660
P: 360-816-2469 F: 360-696-2122
william.dudley@landerholm.com
www.landerholm.com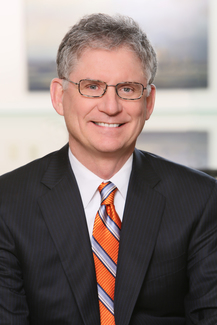 William (Bill) Dudley's practice focuses primarily on assisting businesses and their owners with business formations, transactions, acquisitions, and coordinated estate and business planning. His approach is to simplify the complex by coordinating business strategies and multiple legal disciplines, including, for example, corporate, tax, contracts, and employment, along with estate and charitable planning. Bill credits his engineering background with allowing him to combine strategic analysis with careful consideration of details.
Bill especially enjoys the opportunities he has to form relationships with creative, entrepreneurial individuals in the community. "It's gratifying to see clients make positive contributions to our local and regional economy and to know we play a part in that contribution."
Want to become a member?
The CCBA offers its members many invaluable benefits like discounted CLEs, increased visibility through our searchable online directory and social networking activities throughout the year. Click here to become a member today!
Register today!