TERRY J. LEE
201 NE Park Plaza Drive Suite 222 Vancouver, WA 98684
P: 360-891-1100 F: 360-891-1661
tlee@terryleeattorney.com
www.terryleeattorney.com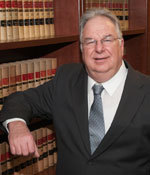 Terry Lee is a graduate of Gonzaga School of Law and has practiced law in Washington since the mid-1980's. His practice emphasizes divorce, custody, child support, and other family law matters. Terry also does many wills, estate planning and probate matters and enjoys helping folks.
Want to become a member?
The CCBA offers its members many invaluable benefits like discounted CLEs, increased visibility through our searchable online directory and social networking activities throughout the year. Click here to become a member today!
Register today!