RYAN BUSBY
800 NE Teeney Road Suite 110-215 Vancouver, WA 98685
P: 360-949-2140
ryan@rbusbylaw.com
www.rbusbylaw.com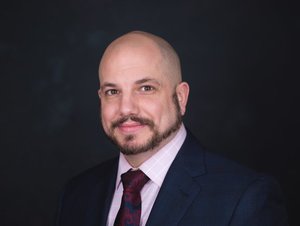 My legal practice is focused primarily on misdemeanor criminal defense and parent representation in dependencies. In addition, I have extensive experience assisting persons with criminal convictions to restore their rights and get out from under the constraints of prior convictions. I have gained extensive experience navigating the criminal justice systems of southwest Washington, practicing in Clark and Cowlitz Counties.
Raised in rural northern California, I grew up enjoying the outdoors, hunting, fishing and camping. After obtaining my bachelor's degree from Sonoma State University in Rohnert Park, California, I decided to move north and attended Gonzaga University School of Law where I graduated magna cum laude in 2012.
Following my first year of law school, I interned with the Spokane County Office of Public Defense, assisting in the representation of defendants facing serious felony charges. During the second half of my law school career, I worked for a Landlord Tenant attorney as a rule 9 intern preparing, filing and arguing 40-60 unlawful detainers each month. In addition, I worked as an intern for the Washington State Court of Appeals, Division 3. While waiting for my bar results, I interned at the Shasta County District Attorney's office in Redding, California. I then moved back north to be near my now wife, who is a Clark County native.
When I am not practicing law, I spend my time camping, golfing, and riding atv's.
Want to become a member?
The CCBA offers its members many invaluable benefits like discounted CLEs, increased visibility through our searchable online directory and social networking activities throughout the year. Click here to become a member today!
Register today!