ROGER PRIEST
211 E. McLoughlin Blvd Vancouver, WA 98663
P: 360-281-7314 F: 360-282-6866
vanwalegal@gmail.com
priestcriminaldefense.com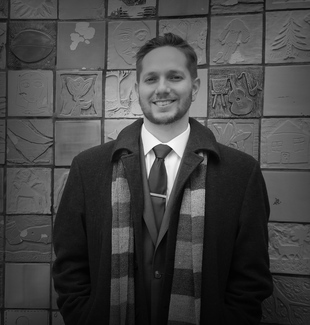 Roger Priest received his law degree from Florida Coastal School of Law in 2008 and originally hails from Asheville, North Carolina. He is licensed in both Oregon and Washington and focuses on practicing criminal defense and personal injury law.
Before starting VanWa Legal PLLC, Roger Priest worked as both a prosecutor and public defender. In his years doing government sponsored criminal justice work, Roger Priest handled thousands of cases including DUI charges, domestic violence, drug charges, and serious violent felonies. He has tried nearly one hundred jury trials and has basically lived in the courtroom for the past decade. At VanWa Legal PLLC, Roger Priest focuses on the practice of private criminal defense work and personal injury plaintiff's work.
As a criminal defense attorney he handles both misdemeanor and felony cases. He also assists with obtaining and defending against protection orders, expunging criminal records, restoring firearm rights, probation violations and more.
As a personal injury attorney, Roger Priest represents people who have been wrongly injured in car accidents, premises liability cases, nursing home abuse, and a variety of other personal injury cases. He employs his vast experience as a trial attorney to negotiate and litigate for fair compensation for his clients.
Before law school, Roger Priest did his undergraduate work at both the University of Tennessee and the University of North Carolina. He is the proud son of a Cuban immigrant and speaks Spanish, helping serve Washington's hispanic community.
Want to become a member?
The CCBA offers its members many invaluable benefits like discounted CLEs, increased visibility through our searchable online directory and social networking activities throughout the year. Click here to become a member today!
Register today!