PHILIP B. JANNEY
5904 NE 35th Cir Suite 1000 Vancouver, WA
P: 360-816-2479 F: 360-816-2496
philip.janney@landerholm.com
www.landerholm.com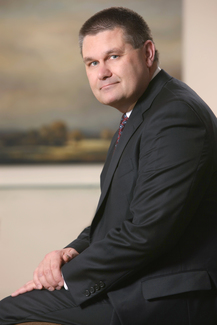 Philip Janney's practice focuses on estate planning, charitable giving, family business succession planning, probate and trust administration, and tax planning. For more than 20 years, Phil has assisted clients in identifying and achieving their estate planning objectives and helping families and fiduciaries navigate the complexities of the post-death transition of wealth. Phil works closely with his clients' other trusted advisors.
Building long-term trusted client relationships is Phil's first priority in his practice. Clients trust him to listen to their needs and contribute expert, objective advice. According to Phil, helping his clients, regardless of the size or complexity of their estates, provides the highest level of personal satisfaction.
He is honored to be recognized—along with his Landerholm colleague, T. Randall Grove—with election to the American College of Trust and Estate Counsel. Phil and Randy are the only Fellows of the College in Southwest Washington. Election to the College is not only recognition of Phil's professional expertise, but it allows him to access timely information in the field of estate and trust law as well as creative and cutting-edge strategies critical in achieving his clients estate planning objectives.
Want to become a member?
The CCBA offers its members many invaluable benefits like discounted CLEs, increased visibility through our searchable online directory and social networking activities throughout the year. Click here to become a member today!
Register today!