PATRICK M. ROBINSON
112 West 11th Street Suite 200 Vancouver, WA 98660
P: 360-977-0012 F: 360-694-7921
patrick@patrickrobinsonlaw.com
www.patrickrobinsonlaw.com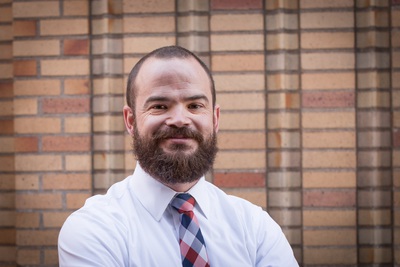 Patrick has been practicing law here in Vancouver, WA since 2006. He was previously a Deputy Prosecutor for Clark County from 2012 to 2017. Before that he was a City Attorney for the City of Vancouver from 2009 to 2012. He has prosecuted essentially every kind of crime including Homicide, Rape, Assault, Financial Fraud, Domestic Violence, Child Sex Abuse, and traffic offenses such as Vehicular Assault and Driving Under the Influence.
Patrick has completed in his career approximately 30 felony jury trials and 100 misdemeanor jury trials and has had success with many difficult cases. Throughout his ten plus years practicing law in this town Patrick has built excellent relationships with Judges, Court Clerks, Crime Victims, Victim Advocates and his fellow Attorneys. He also trained law enforcement and new prosecutors in his previous offices.
Patrick originally grew up in Utah and still loves his Utah Ute college teams. After college, Patrick obtained his Juris Doctorate at Lewis and Clark College of Law in Portland, OR where he is an Associate Editor for the Law Review and received a Criminal Law Certificate. Patrick loves the Pacific Northwest and enjoys snowboarding, hiking, running, the Portland Timbers and a delicious microbrew.
Want to become a member?
The CCBA offers its members many invaluable benefits like discounted CLEs, increased visibility through our searchable online directory and social networking activities throughout the year. Click here to become a member today!
Register today!