MAGGIE EVANSEN
401 W 17th st None Vancouver, WA
P: 360-213-0053 F: 360-906-0765
maggie@smithevansenlaw.com
www.smithevansenlaw.com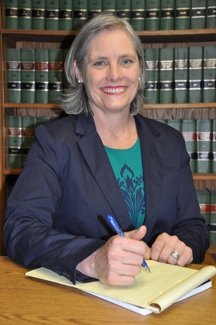 Ms. Maggie Smith Evansen graduated from the University of Colorado School of Law, and received her Juris Doctor in December 1999. Maggie has been a dedicated attorney for over 15 years and has managed a private practice for the past 10 years. She represents clients in Clark County Superior and District Court, as well as in Juvenile Court, and Battle Ground & Camas / Washougal Municipal Courts.

Maggie is committed to aggressively pursuing dismissal, acquittal or the best possible outcome for you. In appropriate cases, she will strive to prevent charges from being filed at all. If a case is filed, she has the determination, care and expertise to take it to trial and succeed. Maggie has successfully defended, tried and resolved thousands of cases over the course of her career.

Maggie is conversationally fluent in Spanish.
Want to become a member?
The CCBA offers its members many invaluable benefits like discounted CLEs, increased visibility through our searchable online directory and social networking activities throughout the year. Click here to become a member today!
Register today!