KURT M. RYLANDER
PO Box 250 Vancouver, WA
P: 360-750-9931 F: 360-397-0473
rylander@rylanderlaw.com
www.rylanderlaw.com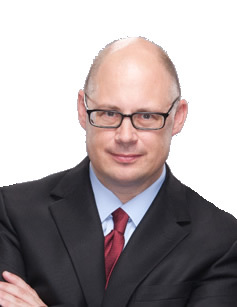 Kurt's broad litigation, government contract, jury trial, and intellectual property (IP) experience maximizes client interests in all areas of IP representation and business litigation engagement. He secures new client IP in the preparation and prosecution of applications for patents, trademarks, and copyrights. He collaboratively develops client strategies to maximize IP return in licensing and acquisition negotiations and transactions. He positions client IP portfolios to attract next stage funding and for due diligence. He optimizes client litigation results in IP, commercial, and business lawsuits. He regularly appears in State and Federal courts. He advises businesses on the IP aspects of business transactions.
Prior to opening his firm, Kurt practiced for a number of years in Washington DC handling Federal lawsuits against numerous Federal agencies and private entities, including the Department of Treasury, the Department of Defense, and the Department of Energy, and against Fortune 500 companies. He was honored as an associate to appear on the brief for an amicus curiae to the U.S. Supreme Court in Adarand Constructors v. Pena (1995). .
With 20 years court experience, including 8 years of criminal indigent felony defense, Kurt has tried numerous jury trials to verdict as lead trial attorney. He has been to court thousands of times. He has represented plaintiffs and defendants in cases for patent infringement, trademark infringement, copyright infringement, and unfair competition, as well as business and shareholder litigation, government contract cases and general litigation in Federal courts. He regularly appears in State and Federal appellate courts and recently secured a notable victory before the Federal Circuit in the precedential patent suit, Campbell Pet Company v. Miale et al., F.3d (Fed. Cir. 2008).
His patent prosecution experience includes the mechanical, chemical, material science, medical, business, software, electrical circuit, and manufacturing arts. His patent practice includes both domestic and international applications and prosecution. He has conducted successful patent appeals before the Board of Patent Appeals and Interferences (BPAI) (now known as the Patent Trial and Appeal Board). He is one of the few patent practitioners to handle a Section 146 civil action in District Court to review (and successfully reverse) a priority interference decision by the BPAI. He has prosecuted trademark applications and successfully handled trademark opposition and cancellation proceedings before the Trademark Trial and Appeal Board.
Kurt has spoken at the U.S. Capitol for the U.S. Hispanic Chamber of Commerce, broadcast on CSPAN, and conducted seminars for public and private entities. He has authored and co-authored numerous articles, which have been published by the New York University School of Law and the American Bar Association, among others. He is frequently asked to conduct continuing legal education seminars. He is a regular guest lecturer at Washington State University on Negotiation and the Law.
In 2013, Kurt was given the surprise honor of receiving a special Meritorious Service Award by the Clark County Bar Association and was featured on the cover of The Hearsay magazine. In 2011, Kurt was honored to receive the President's Award for services to the Bar. He served as President of the Clark County Bar Association from 2010-2011. He served as Editor-in-Chief of The Hearsay magazine from 2011 through 2012. He was also chosen by the Federal Judges of the U.S. District Court for the Western District of Washington to serve on the 2010 Magistrate Judge Review Panel. He recently served as Trustee of the Federal Bar Association for the Western District of Washington. He has served as a Ninth Circuit Lawyer Representative from the Western District of Washington, attending for the court the Ninth Circuit Judicial Conferences in Honolulu, Hawaii, Huntington Beach, California, and Sun Valley, Idaho.
Kurt has been a proud sponsor of the angel and seed investor groups, Keiretsu Forum NW and the Clark County PubTalk, and a member of the Oregon Entrepreneurs Network.
He has a black belt in ju jutsu, is a marathon runner and an occasional triathlete. He last completed the 2010 Reykjavik Marathon in Iceland. He also is an avid tennis player competing in USTA tournaments.