KEVIN G. STAPLES
805 Broadway Street Suite 1000 Vancouver, WA 98660
P: 360-816-2500 F: 360-816-2501
kevin.staples@landerholm.com
www.landerholm.com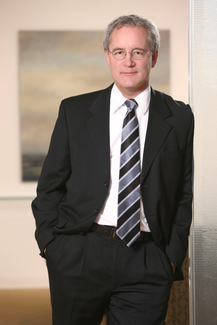 Kevin Staples has devoted much of his 30-year legal career to helping individuals deal with the consequences of an injury. No one plans to be injured, and coping with the medical, legal and financial repercussions of personal injury can feel overwhelming. Kevin approaches each case "like the client is a close personal friend." His genuine concern and commitment often leads to relationships that extend long after a case is completed.
"Highlights for me aren't necessarily the big cases but those cases that made a real difference in the lives of my clients," he says.
Want to become a member?
The CCBA offers its members many invaluable benefits like discounted CLEs, increased visibility through our searchable online directory and social networking activities throughout the year. Click here to become a member today!
Register today!