JAMES SIKORA
805 Broadway Street Suite 1000 Vancouver, WA
P: 360-816-2467 F: 360-816-2468
james.sikora@landerholm.com
www.landerholm.com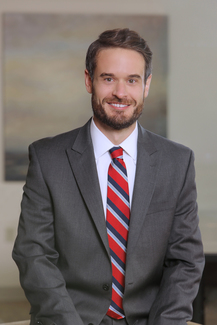 James Sikora's practice focuses on advising and counseling businesses throughout Washington and Oregon in employment law and related areas. A priority of James's is to provide custom-tailored solutions to challenges faced by businesses that take into account the uniqueness of each business and other non-legal factors of a particular situation. He assists businesses with employment issues encountered throughout the lifespan of a business, including employee handbooks, equal employment opportunity practices, leaves of absence and disability accommodations, wage and hour practices, terminations, workplace investigations, employment agreements, non-competition agreements, and workplace trainings.
Additionally, when disputes arise, James represents and advocates for employers before state and federal agencies, including the EEOC, Washington Human Rights Commission, Bureau of Labor and Industries (BOLI), and Department of Labor and Industries, and in state and federal court.
Want to become a member?
The CCBA offers its members many invaluable benefits like discounted CLEs, increased visibility through our searchable online directory and social networking activities throughout the year. Click here to become a member today!
Register today!