JAMES SIKORA
805 Broadway Street Suite 1000 Vancouver, WA 98660
P: 360-816-2467 F: 360-816-2168
james.sikora@landerholm.com
www.landerholm.com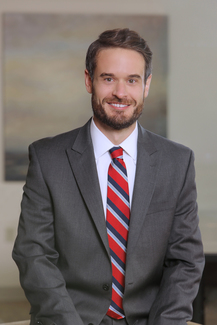 James (Jim) Sikora's practice focuses on federal, Washington, and Oregon labor and employment law. Jim's goal is to serve clients by fostering open communication, offering practical business-minded solutions, and achieving efficient resolution of employment matters. He enjoys working with clients to proactively identify strategies to achieve the client's objectives with the goal of avoiding litigation.
Jim assists with all employment circumstances, from recruiting through termination. He represents clients before state and federal agencies, including the EEOC, Washington Human Rights Commission, BOLI, and Labor & Industries. He also advises clients on developments in employment law and assists clients in efficiently incorporating compliance into the operation of their businesses when employment laws change.
Want to become a member?
The CCBA offers its members many invaluable benefits like discounted CLEs, increased visibility through our searchable online directory and social networking activities throughout the year. Click here to become a member today!
Register today!