HOWARD H. MARSHACK
7720 NE Hwy 99 Suite D #236 Vancouver, WA 98665
P: 360-281-9394
howardmarshack@outlook.com
www.marshack.us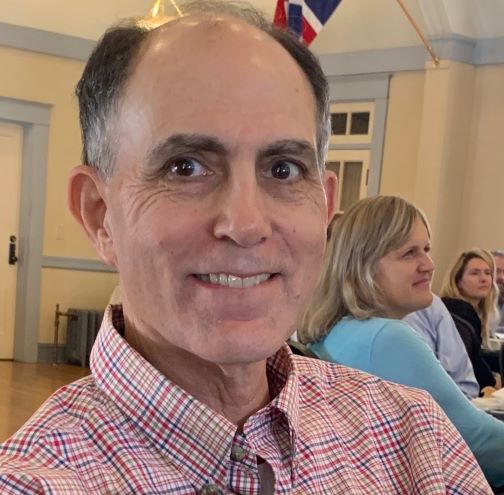 Howard is now an emeritus member of the CCBA having retired from the practice of family law on 10/1/2019. He represented clients for 36 years in litigation and in collaborative forums
Howard Marshack graduated from the Northwestern School of Law at Lewis and Clark College. He practiced family law since 1983 when he joined Ken Weber's law firm. He has been a sole practitioner since 2003. His practice focused almost entirely on domestic relations law.
Howard was a member of the American Academy of Matrimonial Lawyers from 2000 through 2019 and was the Washington Chapter Secretary Treasurer the last 15 of those years.
For twelve years he was a member of the Executive Committee of the WSBA's Family Law Section (1991 - 2003) and served as its chair in 1994.
During his career he frequently spoke at family law seminars. He wrote and spoke about legal ethics, International Child Custody disputes, UCCJA, UCCJEA, Defunct Marriage, the Law of Cohabitation without Marriage, as well as the practical aspects of equal parenting. Howard authored chapter 24 (UCCJEA) in the Washington Practice volumes on family law when it was originally printed in 1998 and its updates through 2012. In the republication of the Washington Practice volumes he authored the chapters on Cohabitation (chapter 56) and Defunct Marriage (chapter 6).
He served on WSBA task forces and ad hoc committees including the Task Force on Non-Lawyer Practice of Law, Committee to Define the Practice of Law (adjunct member), the Access to Justice Family Law Task Force and the Family Law Forms subcommittee to the Mandatory Forms Committee. In 2002, the Washington State Supreme Court appointed Howard to a position on the Practice of Law Board where he served for seven years. He taught family law at Clark College for six years ending in 2002.
Howard was initially trained in mediation in 1998 and took additional training with Forrest (Woody) Mosten in Los Angelos in 2017. He added collaborative dissolutions to his practice in 2008.
Howard hikes in central Oregon with his wife, Susan. He has to get up before dawn each morning to walk his ungrateful dog.
Want to become a member?
The CCBA offers its members many invaluable benefits like discounted CLEs, increased visibility through our searchable online directory and social networking activities throughout the year. Click here to become a member today!
Register today!