HEATHER NORTON
4800 NW Camas Meadows Dr Suite 290 Camas, WA
P: 360-542-9511 F: 360-542-9512
heather@estateplanningmadeaffordable.com
www.EstatePlanningMadeAffordable.com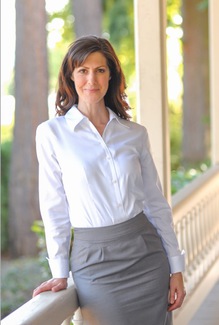 Heather's practice focuses entirely on estate planning and is uniquely different from most other law firms. She founded Clark County's first and only completely virtual estate planning practice, www.EstatePlanningMadeAffordable.com, which is designed to provide highly personalized estate planning in a way that is both convenient and affordable. Her unique practice model enables her to forego the overhead cost of a brick-and-mortar office, passing these savings on to her clients. Additionally, this model offers clients the ability to do their estate planning from the convenience of their home or office by communicating with her via phone, web conference, and through a secure portal on her website.
In addition to serving on the CCBA board of trustees, Heather also serves on the board of directors for the Portland J. Reuben Clark Law Society— a chapter of law school graduates from her alma mater, Brigham Young University. She volunteers for Guide Dogs for the Blind and, with her family, has raised three guide dogs. She enjoys hiking the trails of the Pacific Northwest with her husband and three children. She is a fan of green smoothies and cupcakes.
Want to become a member?
The CCBA offers its members many invaluable benefits like discounted CLEs, increased visibility through our searchable online directory and social networking activities throughout the year. Click here to become a member today!
Register today!