GREGORY J. DENNIS
805 Broadway Street Suite 1000 Vancouver, WA 98660
P: 360-816-2463 F: 360-696-2122
gregory.dennis@landerholm.com
www.landerholm.com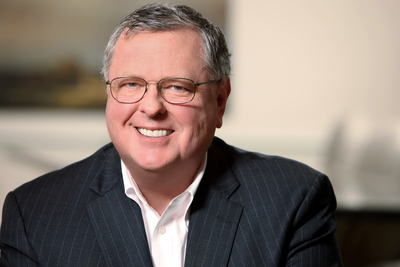 Greg Dennis has practiced at Landerholm for more than 30 years, and during his legal career he has had the privilege of representing large national and international corporations, as well as individuals, families, and regional businesses. Greg appreciates the opportunity to represent clients of all sizes, but he attains satisfaction in helping small and medium-sized businesses grow and prosper. "I started working in my parents' retail business when I was about 12 years old," he says. "I also worked at a number of businesses during college and law school, and the experience of working directly with customers, staff, managers and owners to find practical and cost-effective solutions for day-to-day problems taught me that every client is constantly required to make important decisions concerning their business and personal affairs, and equally important decisions as to which professionals they choose to assist them. Everyone deserves personal attention, and everyone deserves to receive affordable and timely legal advice."
In addition to advising clients on basic business agreements, contracts, banking matters, and real estate transactions, since 1995 Greg has assisted a number of local businesses in developing international distribution agreements involving the importing and exporting of products and services to Europe, Asia, Africa and the Middle East. In light of the increasing importance of international transactions, Greg expects that this part of his practice will continue to increase in the coming years.
Greg remains active in various litigation matters, with current litigation cases pending in the state and federal courts of both Washington and Oregon. Greg's clients appreciate his prompt, accurate advice and pragmatic approach.
Want to become a member?
The CCBA offers its members many invaluable benefits like discounted CLEs, increased visibility through our searchable online directory and social networking activities throughout the year. Click here to become a member today!
Register today!