GREGORY E. PRICE
510 E. McLoughlin Blvd Vancouver, WA
P: 360-828-5879 F: 360-313-7883
greg@priceinjurylaw.com
www.priceinjurylaw.com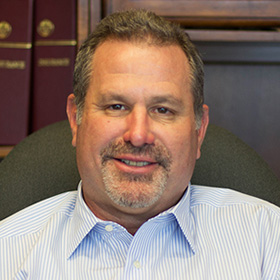 Gregory E. Price has a solo legal practice, Law Office of Gregory E. Price, P.S. and is also Of Counsel at The Law Offices of Loren S. Etengoff, assisting with that firm's litigated cases in Oregon and Washington. He has litigated personal injury and wrongful death claims in Oregon and Washington for over 30 years. He received his bachelor's degree, with honors, from Oregon State University in 1982. In 1985 he graduated from the University of Oregon School of Law. He became a member of the Oregon State Bar in 1985 and the Washington State Bar in 1987. He is licensed to practice in all state and federal courts in Oregon and Washington. He was the President of the Clark County Bar Association (1999-2000) and has been a board member of the Washington State Association of Justice since 2007 and is the current Vice President of Legislative Steering.
Want to become a member?
The CCBA offers its members many invaluable benefits like discounted CLEs, increased visibility through our searchable online directory and social networking activities throughout the year. Click here to become a member today!
Register today!