GIDEON D. CARON
900 Washington Street Suite 1000 Vancouver, WA 98660
P: 360-699-3001 F: 360-699-3012
gcaron@ccrslaw.com
www.ccrslaw.com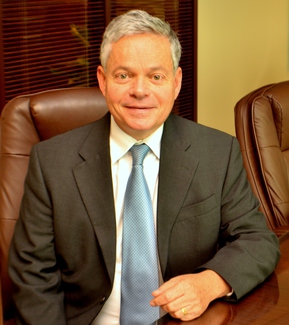 Gideon grew up in the northwest has practiced in Vancouver since 1989. He practices in all areas of civil litigation, including personal injury, real estate, probate and employment cases in both Washington and Oregon.
He has also handled sexual harassment, wage and hour and disability discrimination cases on both the employer and employee sides.
He is the founder of Caron, Colven, Robison and Shafton, P.S.
In his early days, he was active in the Young Lawyers Section of the Clark County Bar Association and was President. He has served on a number of Washington State Bar Committees over the years. For many years he has been an Eagle member of the Washington State Association for Justice and a member of the Oregon Trial Lawyers Association.
He has spoken at CLEs on various topics related to civil litigation.
He is married to Julie Caron, who he met in law school and they have three daughters, ages 15, 18 and 21.
Want to become a member?
The CCBA offers its members many invaluable benefits like discounted CLEs, increased visibility through our searchable online directory and social networking activities throughout the year. Click here to become a member today!
Register today!