ELIZABETH ARWOOD
1101 Broadway Street Suite 250 Vancouver, WA
P: 360-693-8471 F: 360-362-7193
elizabeth@arwoodblum.com
www.arwoodblum.com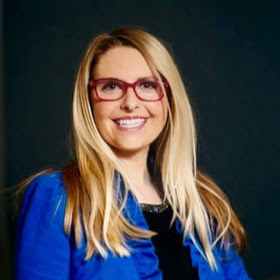 Elizabeth is an experienced litigator and practitioner in the areas of juvenile law, family law, business law, administrative law, and criminal defense. Within the area of family law, she has represented clients in parenting and child support, parentage, nonparental custody, dissolution, modification, and adoption cases. Within juvenile law, Elizabeth has experience with Becca Bill cases (Truancy, At Risk Youth, and Children In Need of Services), representation of youth in juvenile dependency proceedings, and juvenile offender matters. She has successfully resolved many criminal matters including domestic violence cases, assault, DUI, MIP (minor in possession), violations of the Vancouver Municipal Code, unlawful camping, trespass, disorderly conduct, animal cruelty, robbery and others. Elizabeth has entered clients into diversion, deferred sentences, and represented clients on probation violations. Elizabeth especially enjoys advocating for clients at trial. Additionally, Elizabeth is trained in Collaborative Practice and is happy to offer this service to clients as an alternative for those who wish to resolve their cases entirely outside of court. Elizabeth has successfully helped clients through many types of administrative proceedings.
Prior to founding Arwood & Blum, PLLC, Elizabeth was the principal attorney at Arwood Law, PLLC for over five years. Elizabeth graduated from Gonzaga University School of Law magna cum laude. During law school, Elizabeth also earned a Masters Degree in Business Administration, with Beta Gamma Sigma honors. During school, Elizabeth worked as a graduate fellow and assisted two business school professors with research and scholarship. She co-authored published articles on the topics of international terrorism and its impact on organizations and management; and, servant teaching and its use in managing stakeholder relationships. Elizabeth's experiences and studies in MBA school, as well as her successful operation of her own law practice, provide Elizabeth with the ability to approach business law representation with a unique perspective and understanding the legal issues involved, and the practical realities and limitations of daily operations of a business.
During law school, Elizabeth interned at the Spokane County Public Defender in the juvenile division. This internship helped Elizabeth realize that she wanted to devote her career to juvenile law and child related issues, and also to criminal defense. At the Public Defender, as a Rule 9 limited license intern, Elizabeth represented juveniles on Becca Bill issues including At Risk Youth, Children in Need of Services, and Truancy. Elizabeth assisted with offender and dependency matters. Also during law school, Elizabeth externed at the Washington State Court of Appeals.
After law school, Elizabeth served as a law clerk for the Clark County Superior Court, where she gained knowledge and experience in criminal and civil matters. Elizabeth enjoyed helping weekly with Drug Court.
Elizabeth grew up in NE Portland and returned to the Portland area after law school. Elizabeth enjoys spending time with her family. Elizabeth is a self-taught nail artist and designs her own nails. Elizabeth enjoys creative writing and is working on several projects including a novel. Elizabeth practices yoga or tennis daily. She completed a 200 hour Yoga Teacher Training.