COLIN SCOTT
3305 Main Street Suite 305 Vancouver, WA
P: 360-718-3640 F: 360-718-3641
cscott@scottlawpllc.com
www.scottlawpllc.com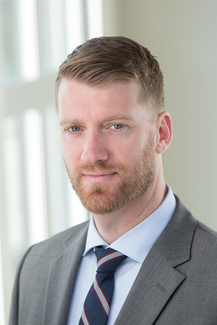 Colin Scott is a personal injury lawyer whose practice, The Scott Law Firm, PLLC, is located in Vancouver, Washington. He is licensed to practice law in both Washington and Oregon, and his practice focuses exclusively on representing injured plaintiffs.
Mr. Scott began his legal career in the Pacific Northwest more than fifteen years ago--working for a nationally recognized firm that specializes in representing injured asbestos workers. In law school, he made Dean's Honor List while working full-time and attending night classes. Mr. Scott is no stranger to the courtroom and previously worked as a deputy prosecutor and clerked at the U.S. Attorney's Office. He is also a founding board member of Merry Heart Children's Camp, a local charity whose mission is to provide recreational opportunities for kids with heart conditions. In his spare time, Mr. Scott enjoys spending time outdoors with his family, cycling, and playing piano.
Want to become a member?
The CCBA offers its members many invaluable benefits like discounted CLEs, increased visibility through our searchable online directory and social networking activities throughout the year. Click here to become a member today!
Register today!