COLIN MCHUGH
1310 Main Street Vancouver, WA 98660
P: 360-205-2249 F: 360-419-5226
cmchugh@navigatelawgroup.com
www.navigatelawgroup.com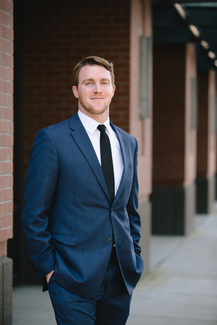 Practice Areas
Colin is an attorney licensed in WA with a focus on business, employment, and contract law.

Education
Bachelors of Science in Public Administration, University of Arizona.

Juris Doctor, Gonzaga University School of Law.

LLM in Latin American and International Law, University of Texas.

Bio
After spending time in just about every corner of the world, Colin landed in Vancouver with a special place in his heart for Latin America. This love for the region and its people led Colin to earn his Master's in Latin American and International Law at one of the best law schools in the nation after earning his Juris Doctor. Colin's travels have introduced him to people all over the world, and this experience has shaped his advocacy to be persuasive, compassionate, and effective. Colin is also fluent in Spanish. Se habla español.
Want to become a member?
The CCBA offers its members many invaluable benefits like discounted CLEs, increased visibility through our searchable online directory and social networking activities throughout the year. Click here to become a member today!
Register today!