ARIN M. DUNN
1409 Franklin Street Suite 211 Vancouver, WA 98660
P: 360-737-6793 F: 360-693-6606
arin@arindunn.com
www.arindunn.com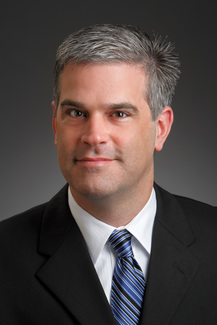 Arin Dunn is an active attorney/mediator in Oregon and Washington with offices in Vancouver, WA. His practice is focused on complex litigation, business, employment, commercial real estate, and IP matters. Arin is outside general counsel to local companies in software, internet development, computer services, industrial, high-technology manufacturing, technical engineering services, medical, construction, and other industries. He also assists individuals in significant employment, shareholder, LLC, or IP matters.
Arin is active in legal education and presents/chairs CLEs on litigation strategies, ADR, employment, business, corporate, intellectual property, and other topics. Arin is also active with attorney bar associations in Oregon and Washington. He was a Mentor for the Oregon State Bar, a Trustee for the Washington State Bar YLD, and the CCBA's Trustee, Secretary, and Vice President.
Arin graduated with Honors from the University of Oregon with degrees in Political Science and International Studies with an emphasis on Economics. During law school at the University of Washington, Arin worked for the US District Court for Western Washington in Seattle and the Washington State Supreme Court. After law school, Arin represented some of the Pacific Northwest's most successful technology companies including Microsoft, Sonicare, and computer chip manufacturers. Arin has also represented creatives in the film, music, and art industries. Arin has practiced law in Vancouver since 2000.
Want to become a member?
The CCBA offers its members many invaluable benefits like discounted CLEs, increased visibility through our searchable online directory and social networking activities throughout the year. Click here to become a member today!
Register today!