Elizabeth Arwood
1101 Broadway St Ste 250 Vancouver, WA 98660
P: 360-693-8471 F: 360-362-7193
elizabeth@arwoodblum.com
www.arwoodblum.com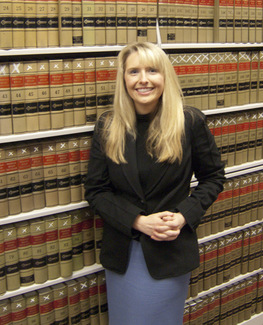 Elizabeth graduated magna cum laude from Gonzaga University School of Law. During law school, Elizabeth also earned a Masters Degree in Business Administration, with Beta Gamma Sigma honors. During school, Elizabeth worked as a graduate fellow. She co-authored published articles on the topics of international terrorism and its impact on organizations and management; and servant teaching and its use in managing stakeholder relationships.
During law school, Elizabeth externed at the Washington State Court of Appeals. Elizabeth also interned at the Spokane County Public Defender in the juvenile division. During this internship, Elizabeth realized that she wanted to devote her career to juvenile law, child related cases, and also to criminal defense. As a Rule 9 limited license intern, Elizabeth represented juveniles on Becca Bill issues including At Risk Youth, Children in Need of Services, and Truancy. Elizabeth assisted with juvenile offender and dependency matters. After law school, Elizabeth served as a law clerk for the Clark County Superior Court, where she gained knowledge and experience in criminal and civil matters. Elizabeth enjoyed assisting with Drug Court.
Currently, Elizabeth has her own law practice, Arwood Law, PLLC, that is devoted to juvenile law, criminal defense, and family law. Elizabeth is active with the Clark County Young Lawyers Section. In her spare time, Elizabeth enjoys yoga and her Schnoodle dog "Sugar." Depending on the day, you may meet Sugar at Elizabeth's office.
Want to become a member?
The CCBA offers its members many invaluable benefits like discounted CLEs, increased visibility through our searchable online directory and social networking activities throughout the year. Click here to become a member today!
Register today!