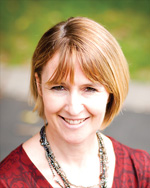 President
Phone: (360) 859-3823
Email: jane@janeclarklegal.com
Jane Clark has 20 years of experience handling medical malpractice and personal injury actions. She is licensed in Washington, Oregon, England and Wales. The focus of her current practice is representing plaintiffs in medical malpractice cases. Jane is also a mediator in the area of Personal Injury and Medical Malpractice, and is a member of the USA&M mediation panel.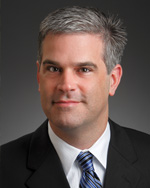 Vice President
Phone: (360) 737-6793
Email: arin@dunnsheldrick.com
Arin Dunn is an active attorney/mediator in Oregon and Washington with offices in Vancouver, WA. His practice is focused on complex litigation, business, employment, commercial real estate, and IP matters. Arin is outside general counsel to local companies in software, internet development, computer services, industrial, high-technology manufacturing, technical engineering services, medical, construction, and other industries. He also assists individuals in significant employment, shareholder, LLC, or IP matters.
Arin is active in legal education and presents/chairs CLEs on litigation strategies, ADR, employment, business, corporate, intellectual property, and other topics. Arin is also active with attorney bar associations in Oregon and Washington. He was a Mentor for the Oregon State Bar, a Trustee for the Washington State Bar YLD, and the CCBA's Trustee, Secretary, and Vice President.
Arin graduated with Honors from the University of Oregon with degrees in Political Science and International Studies with an emphasis on Economics. During law school at the University of Washington, Arin worked for the US District Court for Western Washington in Seattle and the Washington State Supreme Court. After law school, Arin represented some of the Pacific Northwest's most successful technology companies including Microsoft, Sonicare, and computer chip manufacturers. Arin has also represented creatives in the film, music, and art industries. Arin has practiced law in Vancouver since 2000.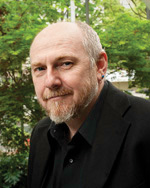 Secretary
Phone: (503) 595-5300
Email: rick.mcleod@karlquist.com
Rick Mc Leod focuses his practice on intellectual property litigation, including managing international litigation strategies involving impeachment, revocation, reexamination, and opposition proceedings. Mr. McLeod received his LL.M. in Media, Communications, and Information Technology from the University of New South Wales in 2000, a J.D. from the University of Texas in 2000, a B.S. in Engineering from Stanford University in 1987 and a B.S. in Electronics Technology from the University of Houston in 1981. He is admitted to practice in the States of Washington (2009), Oregon (2002) and Texas (2000), and to the United States Patent and Trademark Office. Mr. Mc Leod has sixteen years experience working on three continents for companies and clients such as Hewlett-Packard, McDonnell Douglas, Martin Marietta, and McDonald Dettwiler. His technical expertise includes diverse applications such as: Space Shuttle avionics and payload test systems, aeronautical information systems, geographical information systems, network architecture, Internet and web protocols, electronic commerce, and applied cryptography.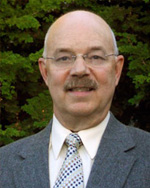 Treasurer
Phone: (360) 695-8181
Email: jd@nellorlaw.com
J.D. Nellor was admitted to to practice law in the State of Washington in 1979. He is also admitted to practice in the United States District Court for the Western District of Washington (1979), the United States District Court for the Eastern District of Washington (1997), the United States Tax Court (1993) and the United States Court Of Appeals for the Ninth Circuit (1985). He is certified by the United States District Court for the Western District of Washington as a Rule 39.1 Neutral. Born and raised in Vancouver, Washington, J.D. attended Harney Elementary School, McLoughlin Junior High School, Hudsons Bay High School and Clark College (A.A. 1971). He received his undergraduate degree from the University of Portland (B.A. cum laude 1973), and his legal education from the University of Tulsa, College of Law (J.D. 1978), where he was a member of its National Moot Court team and was admitted to the Order of Barristers, a national award for excellence in advocacy. He currently focuses his practice on small businesses, reorganizations, bankruptcy litigation, and dispute resolution through mediation, arbitration and negotiation.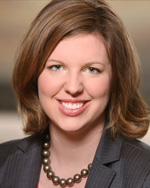 Trustee
Phone: (360) 696-3312
Email: jill.sasser@landerholm.com
Jill Sasser's practice emphasizes estate planning, trust and estate administration, and guardianships. She blends skilled professional representation with a commitment to compassionate personal service, often representing clients with trying family circumstances. Jill values the relationships she builds with her clients and enjoys using practical tools to solve problems and offer creative solutions. Her positive approach focuses on presenting options that achieve the clients' objectives. Jill is a graduate of the University of Oregon School of Law (J.D. 2005) and earned her undergraduate degree at Peperdine University (B.S. 2002). She is admitted to practice in the States of Washington and Oregon.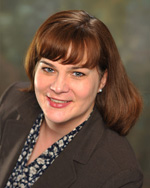 Trustee
Phone: (360) 695-7909
Email: Laura_Mancuso@marsh-higgins.com
Laura L. Mancuso graduated from the University of Oregon in 1990 with a double major in Political Science and Psychology, and graduated from Gonzaga University School of Law in 1997. Ms. Mancuso has been a member of the Washington State Bar since 1997 and a member of the Oregon State Bar since 2002. She enlisted in the Air Force Reserve at the age of 17 and later went on to receive her commission as an officer in 1999. Ms. Mancuso joined the JAG Corps in 2003 after serving in the Aircraft Maintenance Squadron. She retired in October 2011. Ms. Mancuso's practice areas include criminal defense, DUI, traffic offenses, vacating and sealing convictions, family law, probate and estate planning.
Trustee
Phone: (360) 699-3001
Email: gcaron@ccrslaw.com
Gideon has practiced in Vancouver since 1989. He practices in all areas of civil litigation, with an emphasis in plaintiff personal injury and employment cases in both Washington and Oregon.
He has handled sexual harassment, wage and hour and disability discrimination cases on both the employer and employee sides. He is the founder of Caron, Colven, Robison and Shafton, P.S.
In his early days, he was active in the Young Lawyers Section of the Clark County Bar Association and was President. He is currently a trustee of the Association. He has served on a number of Washington State Bar Committees, currently serving on the Client Protection Fund Committee.
He is married to Julie Caron, who he met in law school and they have three daughters, ages 13, 16 and 19.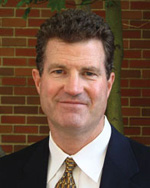 Immediate Past President
Phone: (360) 397-2261
Email: john.fairgrieve@clark.wa.gov
John Fairgrieve is a Senior Deputy Prosecuting Attorney with the Clark County Prosecuting Attorney's Office. He has a Bachelor of Arts degree from the University of California, Berkeley, a law degree from the University of Oregon School of Law, and a Masters Degree in Strategic Studies from the United States Army War College. He has been a prosecutor since 1994 and is currently the team leader for the Major Crimes Unit of the Clark County Prosecuting Attorneys Office. As such he supervises attorneys who prosecute homicides, robberies, rapes and other violent crimes. He previously supervised the Drug Unit and the General Felony Unit of the Prosecutors Office. Mr. Fairgrieve served in the United States Marine Corps on both active duty and in the reserves and retired in March of 2009 with the rank of colonel.