M. Erica Aquadro
1014 Franklin St Vancouver, WA 98660
P: 360-695-2005 F: 360-695-1649
erica@elizabethchristy.com
www.elizabethchristy.com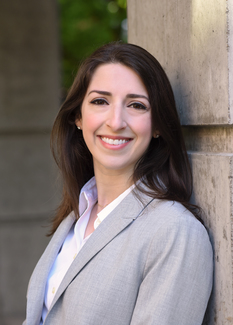 Erica graduated from Rhodes College in 2008 with a Bachelor of Arts Degree in Psychology and a minor in English. Prior to earning her law degree from Saint Louis University School of Law in 2012, Erica spent a year in private practice litigating employment disputes and ERISA matters on behalf of employers, plan fiduciaries, and third-party administrators throughout the United States. During her tenure at SLU Law, she was a member of the Family Law Association and served as a certified mediator in domestic relations cases for the Family Court Juvenile Division of the 22nd Judicial Circuit. Erica has been admitted to three different State Bars, including Missouri (2012), Washington (2014), and Oregon (2016).
Want to become a member?
The CCBA offers its members many invaluable benefits like discounted CLEs, increased visibility through our searchable online directory and social networking activities throughout the year. Click here to become a member today!
Register today!