Crystal Lewis
1112 Daniels Street, Ste. 200 Vancouer, WA 98660
P: 360-695-7909 F: 360-694-1758
crystal_lewis@marsh-higgins.com
www.marsh-higgins.com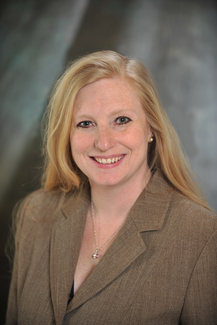 Crystal M. Lewis is a native Oregonian who attended Portland State University, graduating with a Bachelor of Science in Business Administration and Accounting in 1999. After college, Ms. Lewis worked as an accountant at Willamette Industries in Portland, Oregon, before attending Lewis and Clark Law School where she earned her Juris Doctorate in 2004. At Lewis and Clark, Crystal participated in the Environmental Law Moot Court program and earned a Certificate in Environmental Law. During law school, she worked for the Legal Resource Group in Sherwood, Oregon, litigating First Amendment Commercial Speech issues, and at Pacific Environmental Advocacy Clinic, litigating environmental issues.
Ms. Lewis' practice areas are employment law, bankruptcy, homeowners' association law, family law, criminal defense and construction defect cases. Ms. Lewis is now in her eleventh year as a litigator.
Want to become a member?
The CCBA offers its members many invaluable benefits like discounted CLEs, increased visibility through our searchable online directory and social networking activities throughout the year. Click here to become a member today!
Register today!